Information technology is at the heart of today's successful business operations. The many and varied business functions, each with its own unique requirements for voice and data information technology, are dependent on a common technological foundation - cabling systems.
Artisan Communications specialize in the design, installation, testing and certification of a structured cabling solution tailored to your business requirements. Over the years, our growing list of customers include Colgate Palmolive, General Electric, NBC, Alliance Capital, Exxon, Columbia University, Yale University, Newark Airport, Drexel Burnham, Chase Manhattan, McGraw Hill, Simon and Schuster, Pearson Technologies, Radio City Music Hall, New Jersey department of Transportation, US Treasury and GE Space Center all the way down to small business customers of 2+ employees.
We have over 20 years of experience utilizing the best practices and technology to ensure the optimal performance of your cabling infrastructure investment! With our talented, experienced and committed team we pride ourselves on being able to consistently meet or exceed our clients expectations. We build our company on TECHNOLOGY, QUALITY, SERVICE and DEPENDABILITY.
Artisan Communications provides a comprehensive service in the design, installation, testing and certification of a structured cabling system for connecting your equipment, networks and inter-connectivity.
| | | | |
| --- | --- | --- | --- |
| | | | |
| | | | |
| | Connecting telephones, personal computers, printers, servers and video equipment via category 5E, 6 , 6+ and 7 UTP cabling according to ANSI/EIA/TIA Standards, coaxial, low-voltage cable, single or multimode fiber optic. | Connecting voice and data sub-systems together into a network via hub components such as rack systems, modular patch panels, cabinets, trunking cable assemblies, fiber connect panel, multi-dwelling voice/data panel, S210, S110 and S66 components. | Connecting multiple floors or buildings via copper or fiber optic cables. Also for connecting MDF (main cross-connect), ICC (intermediate cross-connect), HCC (horizontal cross-connect) to each others. |
| | | | |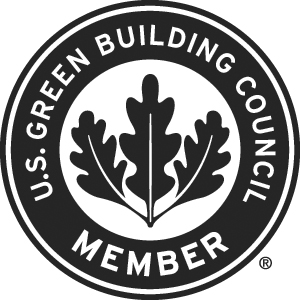 Occupancy sensors have been installed in our offices.
We utilize energy efficient lighting.
Whenever possible, paper products are from recycled sources.
Paper, plastic, glass, metals and ink cartridges are recycled.
Many members of management and non-field employees telecommute when feasible.
We have a paperless ordering and replenishment process.
When given the choice, we work with manufacturers who utilize sustainability practices in their manufacturing facilities and offices and take an active role within their industry and community to promote environmental responsibility.
Materials are purchased from distributors who offer "kitting" and staging. These practices can result in a significant reduction of the amount of waste on the job site.
Client permitting, we encourage the practice of blanket wrapping IT equipment cabinets. This also reduces the amount of waste that will end up in landfills.
Our company vehicles are maintained regularly to run efficiently.
Our employees and techs are encouraged to use public transportation to and from job sites.
Our cabling consultants are available to meet with you to review your requirements and audit your current system. For voice and data cabling estimates, please call Artisan Communications at 732.787.0206 to speak with an experienced consultant.